Build Your Life
Are you seeking a career that allows you to build with your hands and to gain new skills? Are you hoping to enhance your skills as a carpenter and get better wages? Start your journey as a North Central States carpenter today.
By joining the best-trained and most productive workforce in the construction industry, you will gain valuable education and additional job experience. You will also have an opportunity to earn higher pay, regular raises, better fringe benefits and a collective bargaining agreement that spells out the terms and conditions of your job.
Some of your benefits could include:
Family health insurance, including dental and optical, with no monthly premium
Retirement pension
Higher wages
Training programs
Savings plan
Do not settle for just an ordinary job. Find a career and build a better quality of life.
Already a carpenter? Advance your skills.
We believe in the importance of lifelong learning. Our 16 training centers offer a year-round schedule of skill upgrades and industry certifications for journey-level workers at all stages in their careers.
This training ensures that our members can expand their abilities, specialize their skills, and keep up with the industry's newest techniques and technologies. It is all part of the productivity and value we bring to the job.
New to carpentry? Begin a paid apprenticeship.
As a paid apprentice you will work next to skilled industry veterans for four years. The best part of being an apprentice is the training you will receive is included in the cost of your membership. You will complete 7,000 hours of on-the-job training, as well as between 144 and 520 hours of classroom and hands-on learning at training centers in Iowa, Minnesota, Nebraska, North Dakota, South Dakota and Wisconsin. During the years of learning on and off the job site, you will earn an hourly wage, a pension and additional fringe benefits.
Some of your benefits, in addition to learning how to become a skilled carpenter, could include:
Family health insurance, including dental and optical, with no monthly premium
Retirement pension
Higher wages
Training programs
Savings plan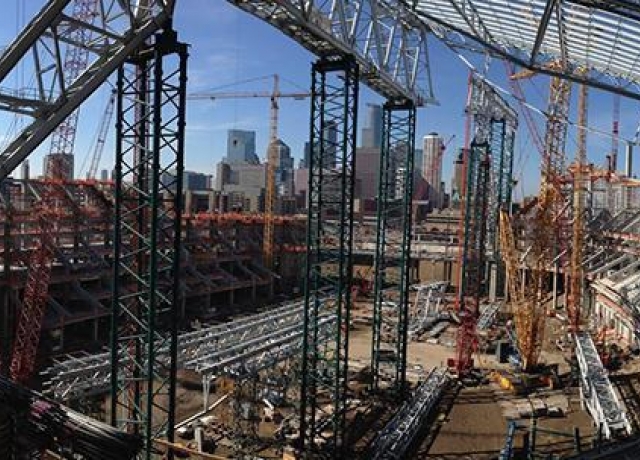 This is the stadium that James built.
Frustrated with unsafe work conditions and thankless jobs, James was ready to be a part of something bigger. He chose to grow his skills as a carpenter, allowing him to get better pay and better benefits to live a more comfortable lifestyle.
He joined thousands of other skilled, hard-working craftspeople and carpenters to help build the new Minnesota stadium, future home to an NFL Super Bowl and other iconic events that will transform Minneapolis-St. Paul.
Eventually he realized that he was not only building a state-of-the-art stadium, he was also finding his purpose in life.
"It is rewarding to be a part of a project as big as the stadium and to be making commercial pay."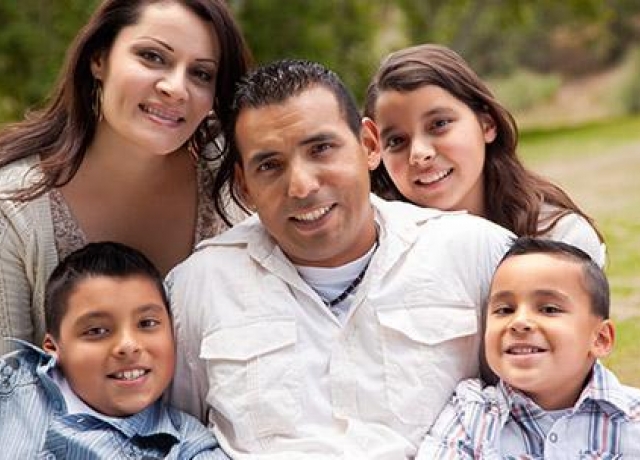 This is the family that Miguel supports.
Miguel spent the first three years of his son's life never knowing when he would make it home from the job site to spend quality time with his family. Fed up with eating cold meals in front of late-night television, Miguel decided to make a career change. He became a carpenter.
Fast forward six months and he is home before dinner every night, leaving time to build a playground in the backyard while his son hands him his tools.
"It is rewarding to be a part of a project as big as the stadium and to be making commercial pay."