Mix 2020 Dispatch System
As a member of North Central States Regional Council of Carpenters, you have access to Mix 2020 Dispatch if you become unemployed. To register for Mix 2020, please follow the steps below.
To put yourself on the MIX 2020 out-of-work list, call 1-855-456-2141
To talk to DISPATCH, call 1-855-987-2020
How Mix 2020 Works
Quick Help Guide
Here's a guide for registering and filling out your skills sheet.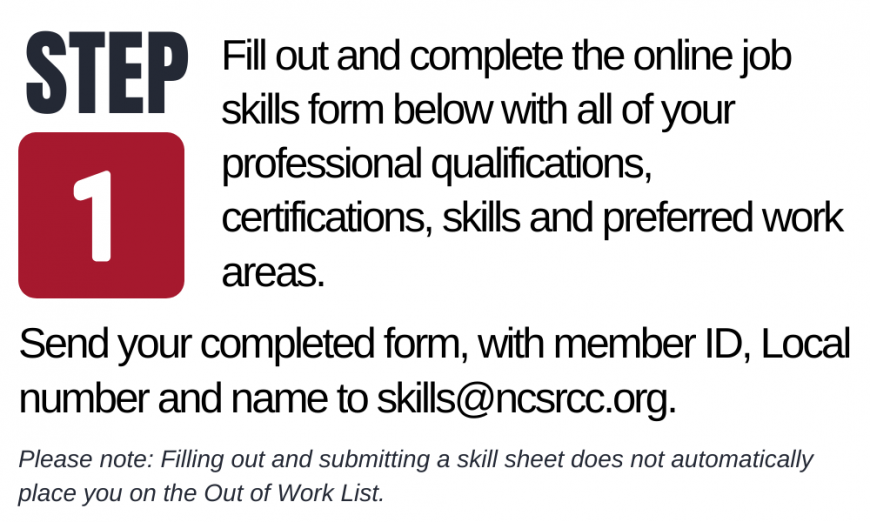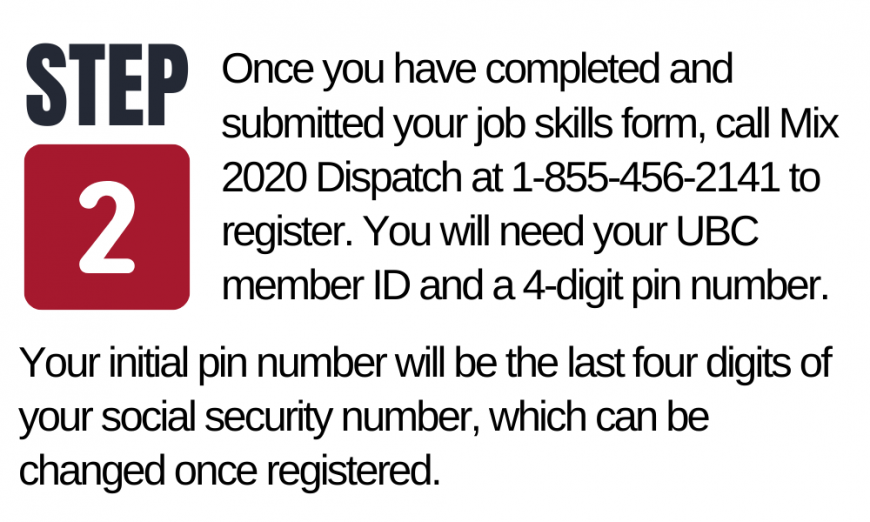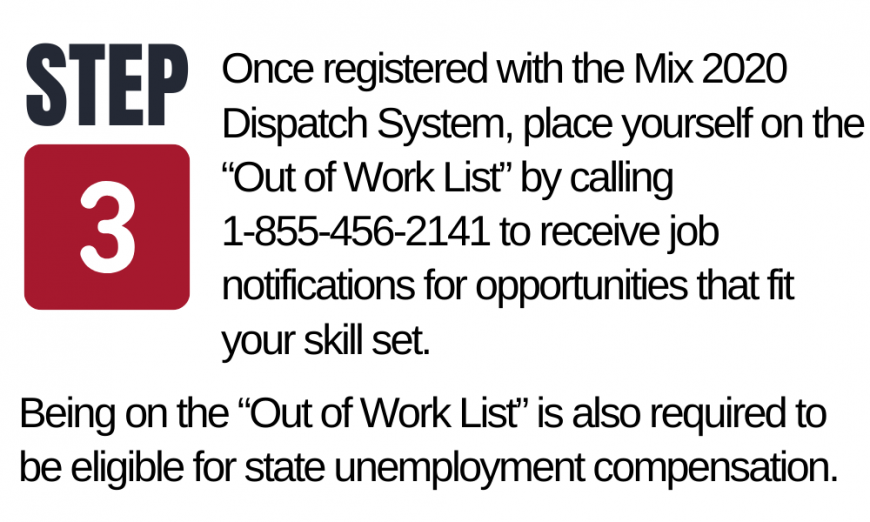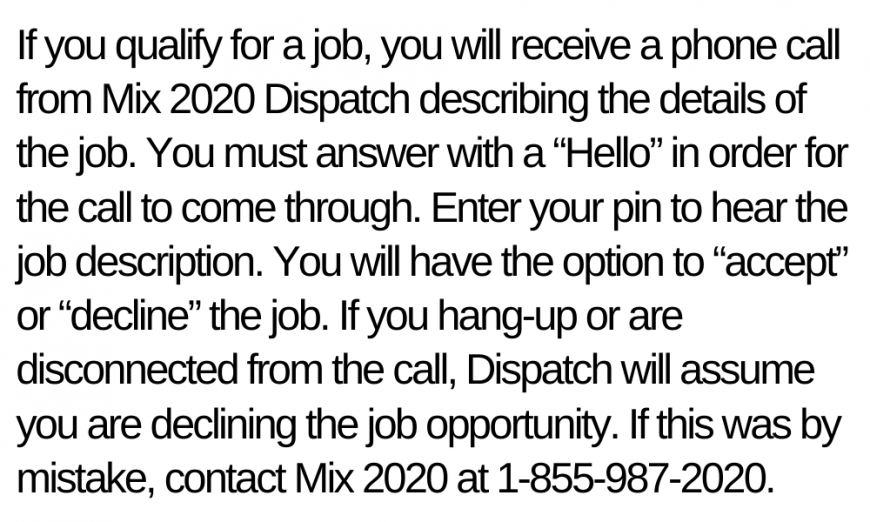 Mix 2020 Resources & Information
Contractor JOb Callout Form