Mix 2020 Dispatch System
As a member of North Central States Regional Council of Carpenters, you have access to Mix 2020 Dispatch if you become unemployed. To register for Mix 2020, please follow the steps below.
To put yourself on and take yourself off the MIX 2020 out-of-work list, and listen to job dispatches and personal records, call 1-855-456-2141

To talk to DISPATCH (Monday-Friday from 8 a.m. - 5 p.m.), call 1-855-987-2020
Calls and text messages from Mix 2020 will come from 651-240-2140. Please save this number in your phone for future Mix 2020 communications.
How Mix 2020 Works
Quick Help Guide
Here's a guide for registering and filling out your skills sheet.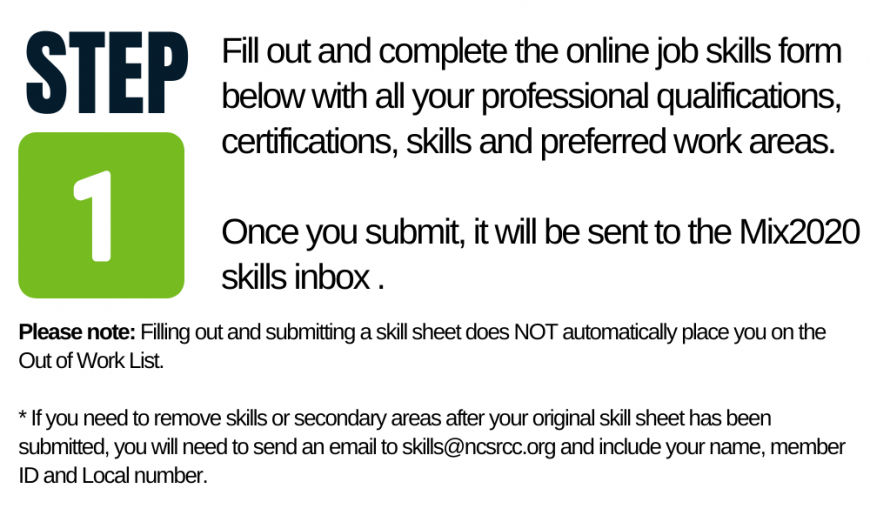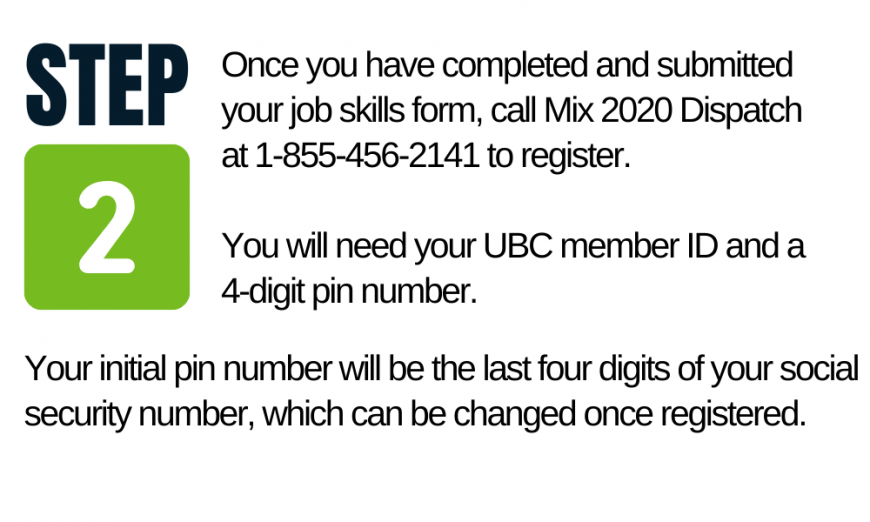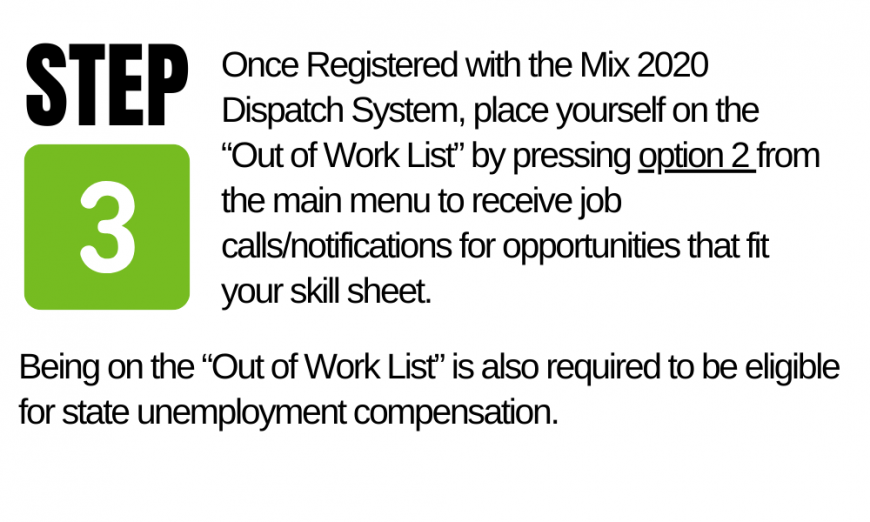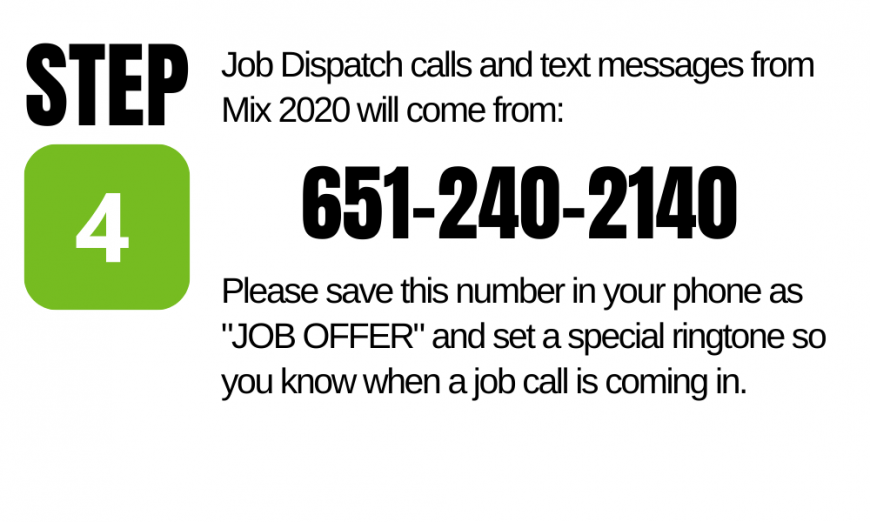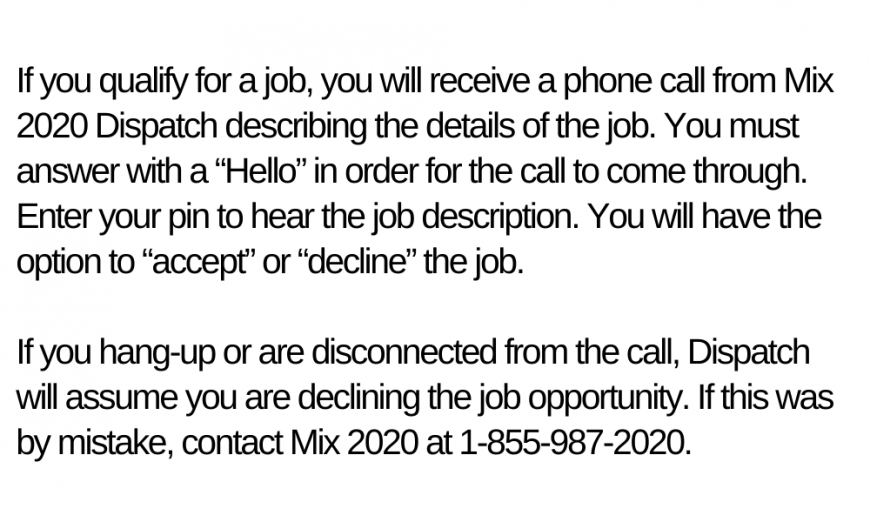 Mix 2020 Resources & Information
Additional information can be placed here
Contractor JOb Callout Form