Infection Control Risk Assessment (ICRA)
Through training we help ensure the health and safety of every patient, facility personnel, and tradesperson. It is our number one priority.
The United Brotherhood of Carpenters (UBC), an APIC Strategic Partner, has always been at the forefront of education and training in the area of infection control and the building trades. Not only does the UBC train its own members, but it also has educational programs that train other workers from other trades as well as site professionals. This training creates transparency and develops partnership. This initiative allows everyone involved in the construction process to be on the same page and have the same goals through a common ground – training.
The UBC ICRA (Infection Control Risk Assessment) programs are a result of years of research, collaboration, and development with healthcare professionals and contractors throughout the United States and Canada. With one shared vision, we are helping to protect patients from secondary infections and illnesses during construction and renovation projects in healthcare facilities. Creating a common goal, and a plan to be more efficient, stay on budget and ensure the safest possible work environment.
For more information on training opportunities, please see below.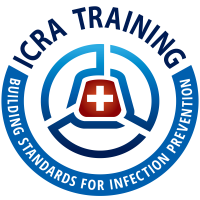 For instructions on how to utilize the LMS platform to take the ICRA 24-Hour Refresher course, please go here. For additional questions about ICRA, contact Jayson Karas, Director of ICRA, at 320-247-3434 or jkaras@ncsrcc.org.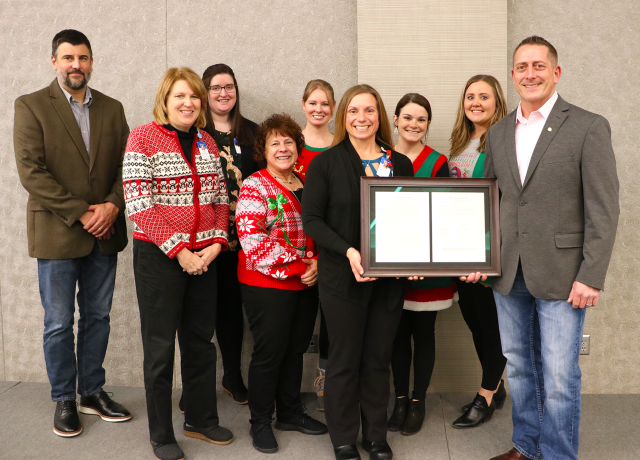 December 2022
CentraCare's New Patient Safety Partnership
CentraCare Facilities and Infection Prevention & Control entered a Patient Safety Partnership with the North Central States Regional Council of Carpenters (NCSRCC) that helps ensure not only the well-being of those CentraCare cares for, but for those they work alongside.
"CentraCare, a pillar within many communities throughout central Minnesota, has been a leader in education and training to help ensure the safety of their patients, staff, and visitors," said Jayson Karas, ICRA Director. "This Patient Safety Partnership sets a bar for personnel performing construction maintenance, and renovation projects to be properly trained before performing any of these activities."
2022 APIC National Conference - Indianapolis, IN
5 Second Rule Podcast: Hard Hat Required: Infection Prevention and Control with Renovations and Construction in Healthcare Settings
Ever wonder about the considerations that go into a healthcare facility's much-needed renovation? Or a hospital's expansion project that requires a brand new wing? Join 2021 APIC President-Elect Linda Dickey and Jayson Karas, a union carpenter, for a discussion on the subtle yet vital role that IPs play during a construction/renovation project in a healthcare facility. We also touch on some of the challenges an IP encounters while ensuring infection prevention and control (IPC) best practices during an undertaking of this nature.
5 Second Rule is a podcast of the Association for Professionals in Infection Control and Epidemiology (APIC), a non-profit professional association representing nearly 16,000 infection preventionists (IPs) around the world.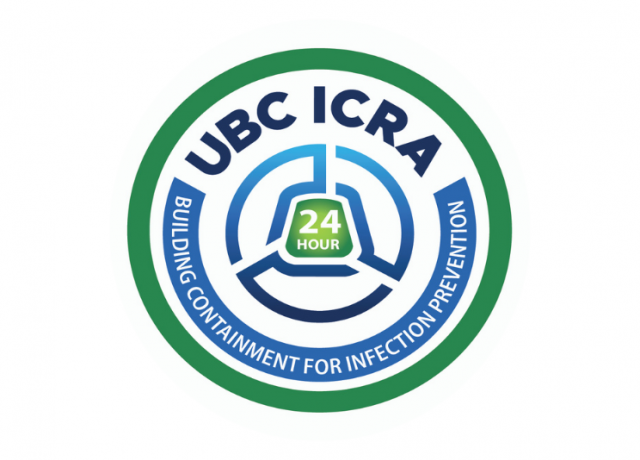 24-HOUR
ICRA Best Practices in Health-care Facilities
Our flagship 24-hour intensive worker qualification course for UBC members, including classroom and hands-on modules in facility-simulated environments.
The course trains carpenters in containing pathogens, protecting patients and working efficiently without disrupting operations in occupied facilities. Training is conducted at more than 200 regional training centers across the U.S. and Canada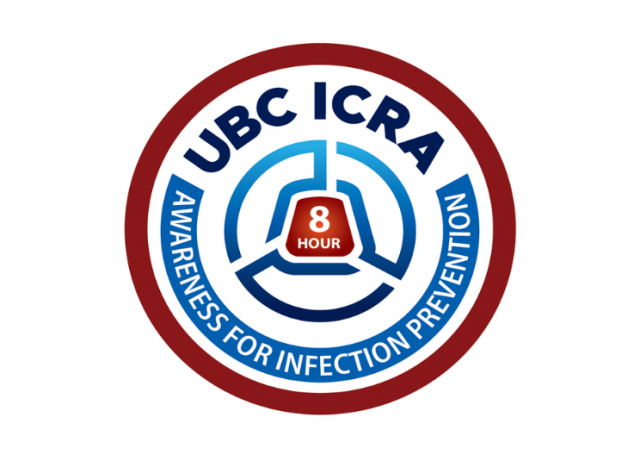 8-HOUR
ICRA Awareness
An eight-hour course geared for members of signatory contractors or subcontractors that perform work on the healthcare jobsite. The course is valuable for healthcare facility employees and others who may visit jobsites.
ICRA 8 Hour Awareness has reached over 30,000 healthcare professionals and building trades workers throughout the United States and Canada.
As a healthcare professional there is no cost to you or your facility, and our programs educate through collaboration, participation in discussions, as well as small group activities. Classes are instructed by carpenters who understand and have experience in healthcare projects and ICRA Best Practices.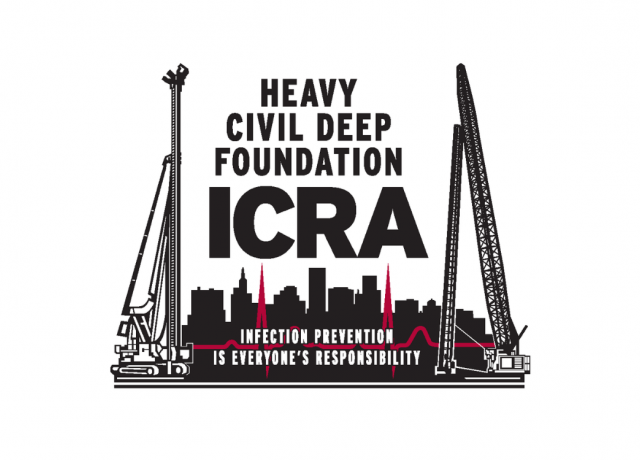 ICRA
ICRA Heavy Civil Deep Foundation
ICRA Heavy Civil Deep Foundation training is a unique program that dives into much of the same principles as the 8-hour and 24-Hour programs, but provides more detail on utilities, contaminants, and remediation steps unique to soil and substrate disturbances. Heavy Civil Deep Foundation training is a specialized program that offers members and contractors another tool to improve their own work and the industry at large.
ICRA Inquiry
Questions about ICRA or want to sign-up for an upcoming training, complete and submit the form below.