Training and Education
Important Scaffold Qualification Update
Rigging & Signaling Certification Changes
Training is what sets Union Carpenters apart from our non-union counterparts. Their training provides them the skills to do more work in less time in a safe manner.
Our commitment to training builds the skilled, productive workforce our economy needs today and in the future. Our training helps our signatory contractors compete, stay profitable and succeed. It helps us earn the wages and benefits that give us a better life.
When it comes to training, the Carpenters Union puts its money where its mouth is, with 16 training centers in operation. Each year, we spend $5 million to provide apprenticeship and upgrade training to our members. Not one dime comes from the state or federal government. We pay for it all ourselves because we are committed to training our members, the skilled workers this industry needs.
Our members never stop learning. We offer hundreds of safety and skill advancement classes every year. Even veteran members constantly improve their productivity and keep up-to-date with the latest in industry practices and technology. Best of all, this training is free to members in good standing.
Our instructors are among the 1,600 instructors nationally certified by the United Brotherhood of Carpenters. The UBC spends more than $120 million each year on training. That includes providing more than 100 "Train the Trainer" courses annually so our instructors stay up-to-date on their skills.
Members who want specific training, or signatory contractors who want specific training or certifications for their crews, should contact their nearest training center.
To sign up for a class, contact the training center where the class is being offered, visit www.carpenterstraininginstute.org.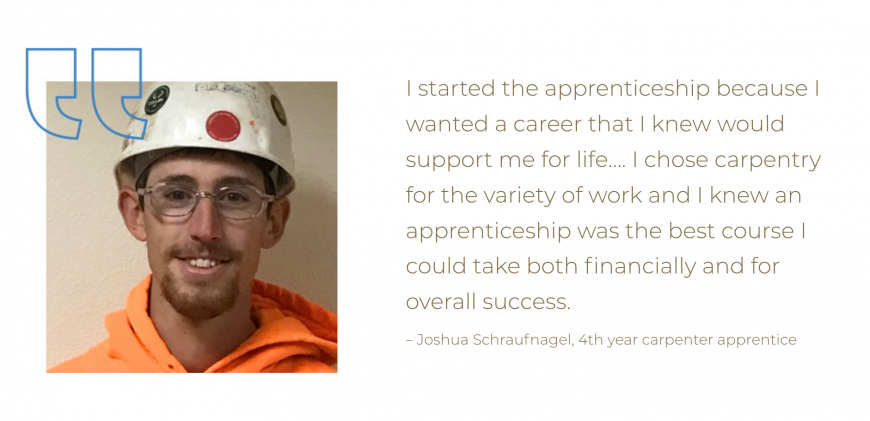 Training calendars
Iowa Training Centers
Minnesota Training Centers
Nebraska Training Center
North Dakota Training Centers
South Dakota Training Center
Wisconsin Training Centers