Carpenters Annual Shotgun Tune-Up
This years Carpenters Annual Shotgun Tune-Up event was held on Saturday August 28, 2021 at the home of the 2015 FITASC World Cup and World Championship, Caribou Gun Club in Le Sueur, MN. Team members Hunter Hedtke, Dale Hedtke, Sam Hedtke, and Cody Hofmann earned the 2021 Sporting Clays Council Cup Champions award.
Thank you to all of the participants, sponsors, staff and volunteers that made this event a success! Proceeds from the event will be donated to the Jared Allen's Homes for Wounded Warriors and the NCSRCC Scholarship Foundation.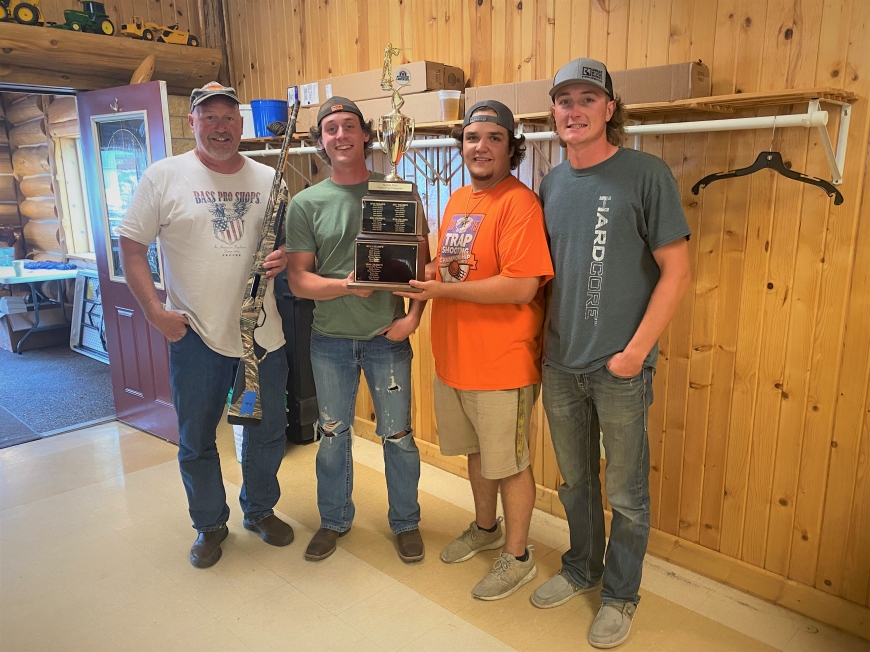 Coming 2022
Caribou Gun Club
30649 380th St
Le Sueur, MN 56058