Carpenters Build Wisconsin's Tallest Residential Building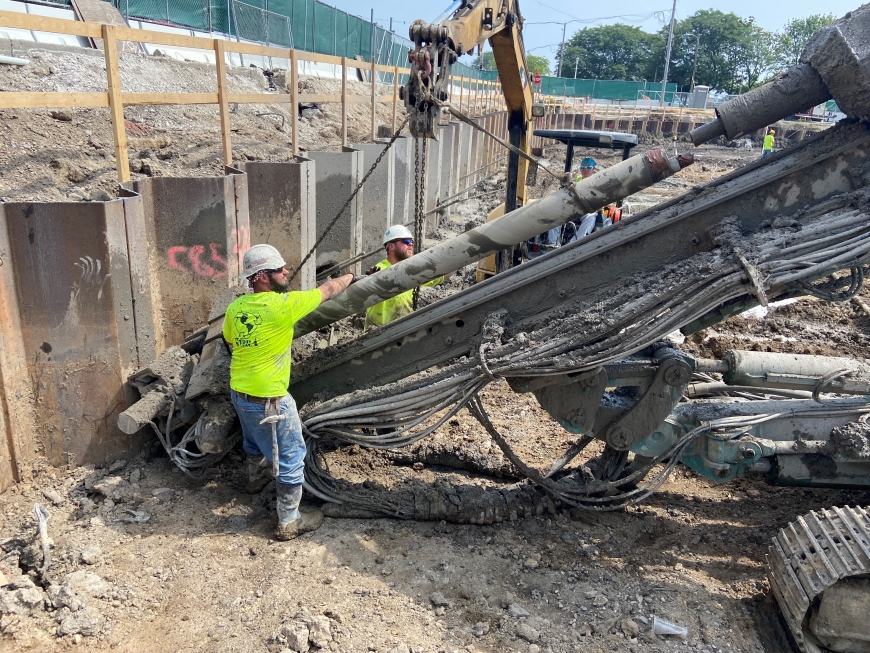 In 2012, a 44-story luxury apartment tower promising to serve as a key thoroughfare connecting Milwaukee, Wisconsin's lakefront with downtown cultural amenities was proposed to the Milwaukee County Board. What developers Rick Barret and Tan Lo did not expect was the number of hurdles that would delay their project, The Couture, for nine years.
Delaying the development of The Couture from its groundbreaking was a lengthy lawsuit from park and environmental groups claiming that a portion of The Couture site was on a former Lake Michigan bed restricted from being used for private development. Following the lawsuit, there were additional delays resulting from the struggle to secure funding and the necessary sale and demolition of Milwaukee's Downtown Transit Center located at the proposed site.  Barret and Lo climbed a steep hill to put shovel to dirt.
Despite years of delays, the promise of a new and vibrant lakefront along with the tax revenue and jobs generated for the city pushed The Couture project to fruition. Barret Lo Visionary Development began the execution of the $190 million tower in May 2021. The tower will include 322 apartments, provide a multimodal transit hub and 40,000 square feet of commercial space. The Couture will also include public plazas, parks and pedestrian bridges. Upon completion, it will be Wisconsin's tallest housing tower.
"Together we add The Couture as a symbol of progress," said Barrett at the groundbreaking on June 16, 2021. "This is a huge win for Milwaukee. This is a huge win for our labor force. The Couture will provide thousands of jobs, a million man hours, and hundreds of long-term jobs for the people of Milwaukee for generations to come."
Designed by RINKA architectural firm and currently being constructed by J. H. Findorff & Sons based in Wisconsin, The Couture is projected to be finished in August 2023. "This is a very high-profile project that will change the skyline of the city of Milwaukee," said Eric Sadler, Senior Project Manager from J.H. Findorff & Sons. "There will be 165,000 manpower hours for all Findorff trades and 25,000 hours for rough and finish carpentry. These numbers don't even include framing, drywall, flooring and acoustical work hours."
Construction is taking place below grade. It is estimated that construction above ground will begin in 2022 with each floor estimated to be around 9,600 square feet. The transit terminal in the base of The Couture will serve both The Hop streetcar line and the East-West Bus Rapid Transit line providing quicker and easier access to communities throughout the city. The Hop is expected to be in operation by June 2022, and the Rapid Transit will hold a temporary stop until the terminal is fully ready.
"This is a once in a lifetime project for this team," reflected Sadler. "I believe this project will spur a lot of other development in the surrounding areas and raise the prominence of the City of Milwaukee and its residents."