Apprenticeships
All our crafts and signatory contractors operate state-certified training programs called apprenticeships. They combine classroom and hands-on training with on-the-job experience. The training is free. Plus, apprentices earn livable wages while they learn.
The Regional Council, in cooperation with partner contractors, operates the largest apprenticeship training program in Wisconsin and the second largest in Minnesota. Combined, they train more than 1,600 men and women annually.
To qualify for an apprenticeship, you must:
Be at least 18 years old
Have a high school diploma, G.E.D., or high school equivalency diploma
Be sponsored by a union contractor
You will have to meet the physical and performance demands of the job, pay an entry fee, and purchase basic work clothing and tools for your trade. Construction is hard, physical work, often in uncomfortable weather conditions and sometimes at unusual hours. Our members must work hard, be reliable, and show up on time every day.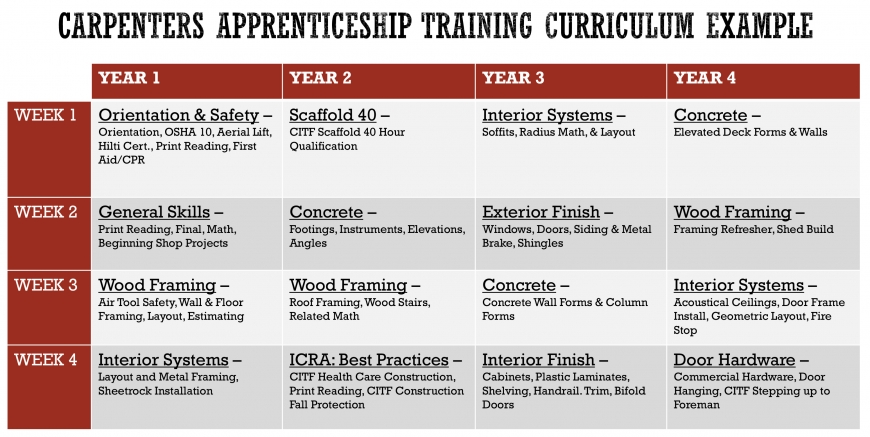 for more information
If you think you've got what it takes, please complete and submit the contact form below.