Veterans and Military Members
The Benefits of apprenticeship
Helmets to Hardhats provides direct entry into the Carpenters Training Institute apprenticeship training. Veterans can begin their training without obtaining a sponsoring contractor; they become immediately eligible for job placement. Any relevant training that veterans received in the military counts toward their apprenticeship credits.
Our apprenticeship training is provided at no cost to you beyond member dues, and you may be eligible to receive Montgomery GI Bill funds while pursuing your training.
By joining the best-trained and most productive workforce in the construction industry, you will gain valuable education and additional job experience. You will also have an opportunity to earn higher pay, regular raises, better fringe benefits and a collective bargaining agreement that spells out the terms and conditions of your job.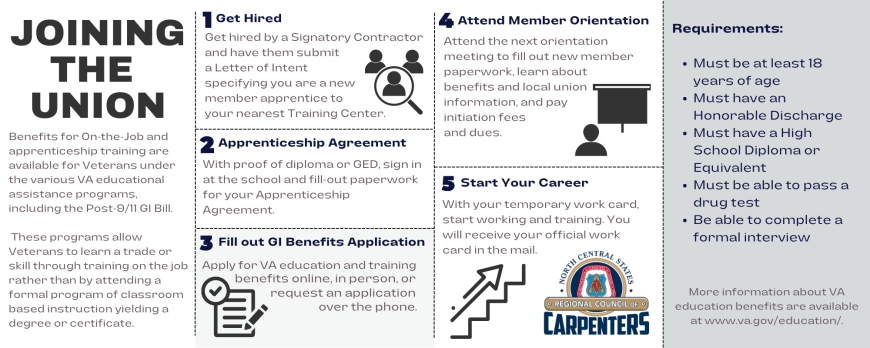 Veteran Contact Form
By submitting this form, you consent to be contacted via telephone, email, cell phone or text messages by the North Central States Regional Council of Carpenters, including auto-dialed or pre-recorded calls. (Please note message and data rates may apply)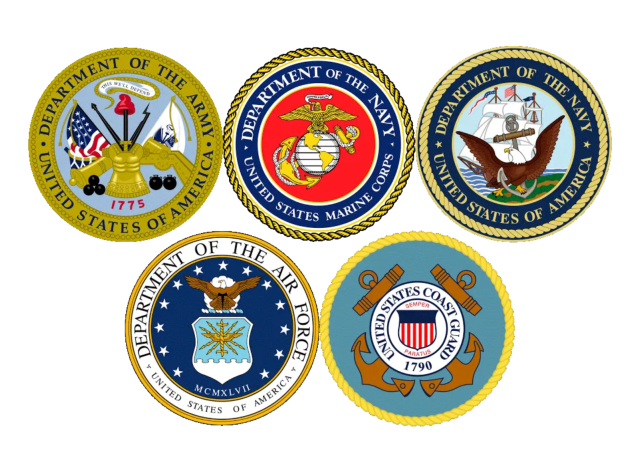 Helmets to Hardhats Program
Two organizations – one goal: Present great career choices for those who put their lives on hold to protect their homeland. The UBC's Helmets to Hardhats program provides our nation's military veterans with challenging careers in carpentry and a source of security for them and their family in the form of healthcare, retirement and financial stability.
Helmets to Hardhats helps military service members successfully transition back into civilian life by offering them the means to secure a quality career in the construction industry. This is a federally-approved apprenticeship program, meaning you can use your Montgomery G.I. Bill benefits to supplement your income.
Earn as you learn and start a rewarding career as a skilled tradesperson. Training is specially designed for veterans at no cost.
GI BIll Calculator
Use your GI Bill to learn a trade! 
Since registered apprentice programs are approved by the federal government, you can use your GI Bill benefits to supplement your income while learning and honing your chosen craft. This is in addition to, and separate from, the salary you receive for your on-the-job training. 
The amount you will receive will be specific to you and will depend on a few things, like the GI Bill program you qualify for, your eligibility percentage, and your training level. Imagine this: Your GI Bill is yours to spend as you need!
Wondering what your benefits would be and how much you'd qualify for? Use the U.S. Veterans Affairs' GI Bill Comparison Tool to calculate your personal GI Bill benefits by location or program.