Contractor Coronavirus Resources
Please view the following contractor resources in response to the Coronavirus (COVID-19) pandemic.
Check back frequently as updates continue and like us on Facebook for timely information.
If you have questions, please contact North Central States at info@ncsrcc.org.
Ask Your Infection Preventionist
DeAnn Richards, Infection Preventionist, RN, BSN, CIC, CPHQ, CPPS
DeAnn Richards has worked in Infection Prevention and Occupational Health for over 25 years. She has an Associate Degree in both Occupational Therapy and Nursing, followed by her bachelor's in nursing. Her previous experience in patient safety and quality included being a regional lead at Lake Superior Quality Innovation Network to support the Centers for Medicare & Medicaid Services (CMS) priorities for health care quality improvement.  
Through a subcontract with the Wisconsin Hospital Association, she also supported the Hospital Improvement Innovation Networks (HIIN). In 2020, she started her own consulting business – D. Richards Infection Prevention – and joined an industry partner, North Central State Regional Council of Carpenters, as an Infection Control Risk Assessment Outreach Specialist. This opportunity allows DeAnn to apply her experience in multiple settings and share her love of environmental infection prevention.  
DeAnn has spoken at national conferences and webinars, regional webinars, state conferences, and local APIC chapters. She holds certifications in Infection Control, Healthcare Quality, and Patient Safety. She is currently the Chair of the Association for Professionals in Infection Control and Epidemiology (APIC) Member Services Committee. She has served as the President for her local APIC chapter three times. 
DeAnn's philosophy is that we should not need to be thanked for preventing the spread of infection, as this is an expectation in today's healthcare. She loves the challenges of Infection Prevention and hopes her commitment is "infectious." 
For questions, contact DeAnn at info@ncsrcc.org.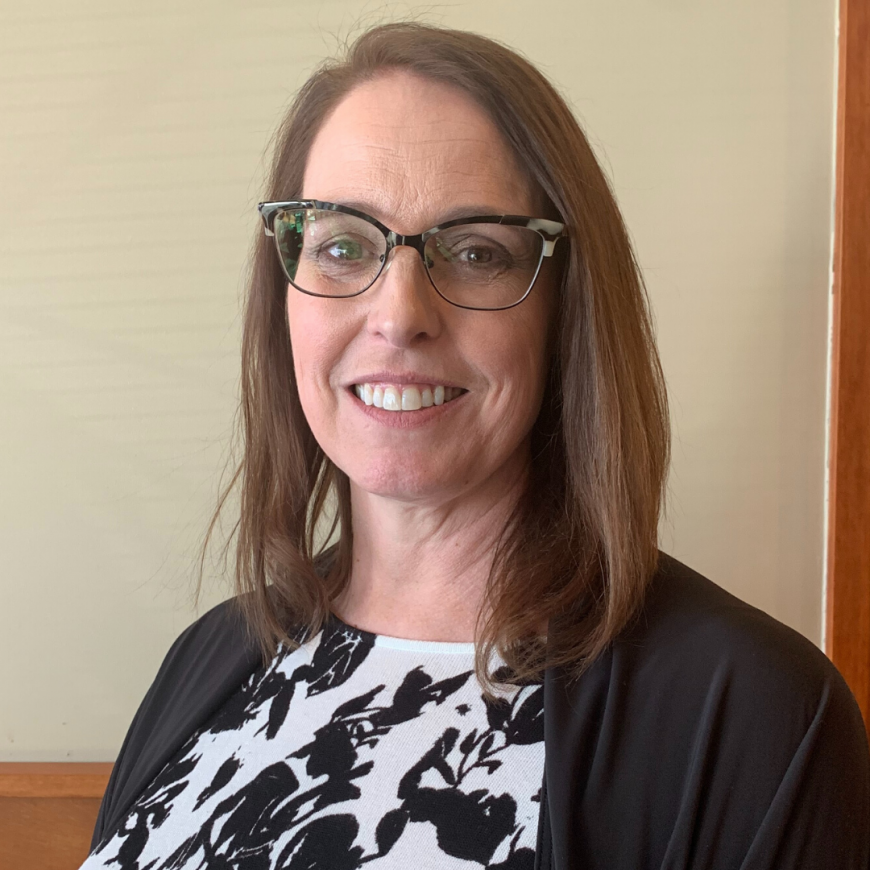 updates
Conserving and Extending Filtering Facepiece Respirators (FFRs)
This document offers strategies to conserve, extend, and respond to shortages in the supply of NIOSH-approved filtering facepiece respirators (FFRs) used in non-healthcare worksites such as manufacturing and construction. NIOSH-approved FFRs protect users by filtering particles out of the air the user is breathing and include several classes of filters, including N95s.
Joint-Labor Management Industry Statement
Labor and management are committed to the health, safety and welfare of our skilled construction industry workforce and the Minnesota public. Governor Walz's Emergency Executive Order 20-20 Directing Minnesotans to Stay at Home recognizes the essential work our skilled construction industry workforce performs every day to maintain and improve Minnesota's infrastructure, including energy and communication systems, roads and bridges, police, fire and health care facilities, and the homes and businesses that Minnesota families rely on.
ICRA Point Leads
If you would like to schedule an ICRA training, please contact one of the leads below.
Update from TEAM
With the concerns of the spread of COVID-19, we have decided that it would be best to provide all of our clients with the most up to date plan that we have in place during the current health crisis we are experiencing.  The Minnesota Department of Health, along with the Centers for Disease Control and World Health Organization, have been closely monitoring the situation worldwide and locally and have been providing us with recommendations about prevention and containment of this virus. For all of us, this begins at home and filters into the workplace. Providing precautions to assist in keeping our staff and clients healthy and safe is a priority for T.E.A.M.
Unemployment Insurance COVID-19 Update
Information about Unemployment Insurance in Nebraska, Minnesota, Wisconsin, Iowa, North Dakota and South Dakota.
Training Center Closure
As a precautionary measure to prevent the spread of COVID-19, and in consultation with Midwestern District Vice President Mark McGriff, all training centers in North Central States Regional Council of Carpenters will be closed effective March 18, 2020 through May 3, 2020. In advance of May 3, 2020, we will review whether it is safe to reopen our training centers. If that date changes, it will be communicated out to everyone in advance.
Coronavirus Updates
Based upon our continuous review of information from different establishments like the World Health Organization (WHO), Centers for Disease Control and Prevention (CDC), the White House Coronavirus Task Force, along with advice from DeAnn Richards (RN, BSN, CIC, CPHQ, CPPS – Infection Preventionist) on advisory measures, the North Central States Regional Council of Carpenters (NCSRCC) will be issuing policies and procedures that will impact operations in an effort to limit the spread of germs and keep workplaces, members and staff safe.